Easter has become one of the most profitable holiday seasons of the year. After Christmas, it's perhaps one of the biggest opportunities to kick-start a marketing campaign.
The same rules apply to your Easter campaign as for any marketing campaign: make it interesting, unique, and give customers a good reason to pay attention.
Here are some egg-cellent ideas you can use this Easter:
Create an Easter event
Easter is a time for families, so why not host a fun family Easter event for your customers? It's one of the quickest ways to get your products and services in front of people, and will also show your appreciation for their loyalty and custom.
Sponsor an Easter event
Don't have the time or resources to organise an event? Why not sponsor a local Easter event instead! Chances are there are some local schools, associations and sports clubs hosting a special Easter raffle/ dance or Easter egg hunt. Make some calls and find out if you can provide some prizes on the day. If so, get even more bang for your buck by attending the event and giving out flyers with your branding.
In Store marketing
In-store Easter marketing ideas can be as simple or as crazy as you want to make them – the things that will hold you back are space, time or finances. If it's space then try running a promotional discount, maybe a loyalty card with a limited time offer so that your customers will have to visit several times or make a few purchases to gain their freebie or discount. This works well in coffee shops or small gift shops. Clothing stores can glorify their rails and walls with fun new Easter decorations like little bunnies, eggs, chicks and flowers – it shouldn't take up much room and will be a festive nod to the day.
Have a virtual Easter egg hunt
Hide Easter eggs in your social media posts and hold a competition to find them. These eggs could be hidden in Instagram posts or Facebook posts that include pictures. This will act as a virtual Easter egg hunt and be a fun way for your customers to view your content. Offering a prize for finding all of the eggs will give your customers incentive to regularly check your posts over the Easter period.
Be seasonal with your images
Changing the theme of your Twitter or Facebook page to something Easter related, for example the cover photo, keeps it topical. Add eggs, bunnies and flowers into your online images over the Easter period, or put a border along the bottom of them. By changing the cover photo to something playful around Easter, you can have fun with your brand.
Poundland's latest campaign introduces Bunny and Chick. The risqué picture of the pair comes just months after Poundland's Christmas campaign mimicked thousands of parents around the country sharing pics of the naughty antics of 'Elf on a Shelf'. Customers seemed to take the Easter ad campaign lightly recognising the fun the store's social media team must be having making up the posts.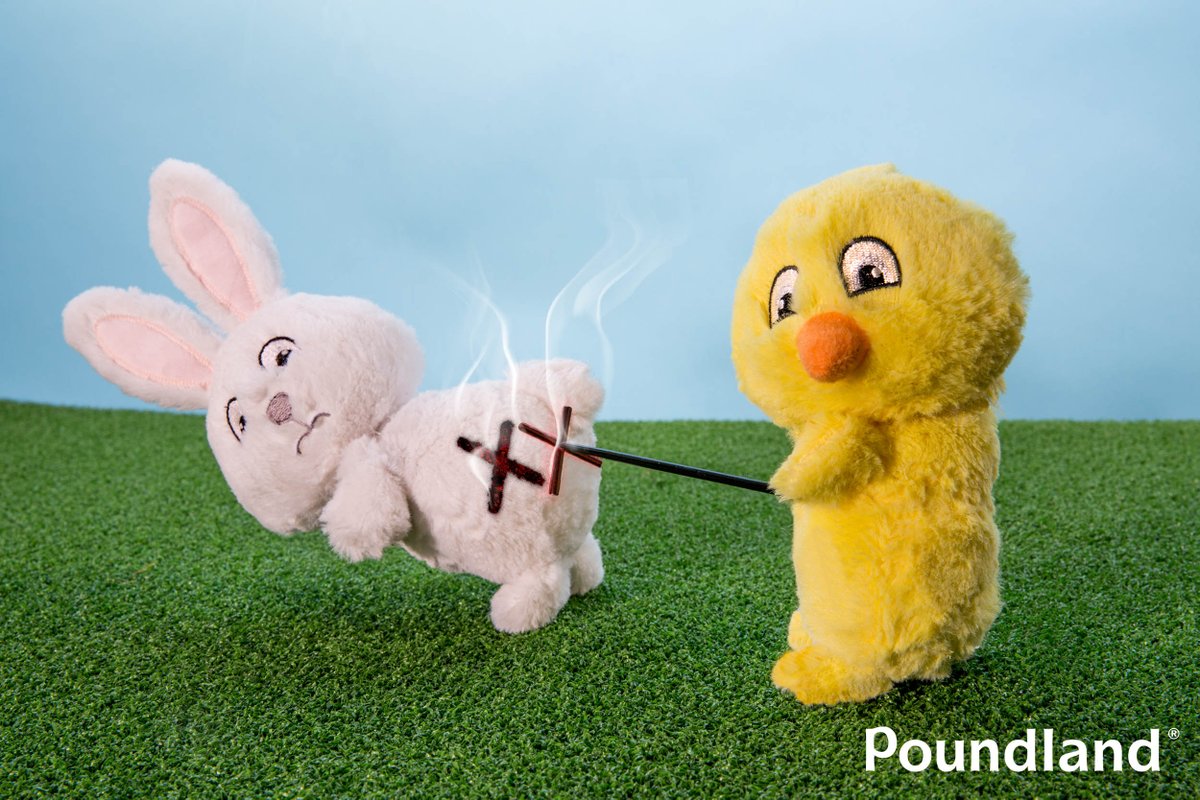 There are many creative ways your brand can engage in Easter marketing to command customer attention and generate lots of positive PR for your company. To increase campaign awareness, consider talking to local newspapers, radio, and bloggers to feature the footage from your most creative Easter promotions.